Diploma Course
Currently registering for Autumn
This course is designed for adults who wish to study acting at an advanced level. Students have the option of studying for a teaching qualification in speech and drama from London College of Music and Drama or an acting diploma with Trinity College London.
More information on exams:
The syllabus for the teaching diploma with London College Of Music can be found here: https://lcme.uwl.ac.uk/media/1480/drama-and-communication-diplomas-syllabus-2018.pdf

The syllabus for the acting diploma in speech and drama with Trinity College London can be found here: https://www.trinitycollege.com/qualifications/drama/diploma-exams
See below the modules students will take throughout the academic year. Please note the schedule may change and some workshops/modules may not be available due to tutor availability.
All our core modules are delivered every year.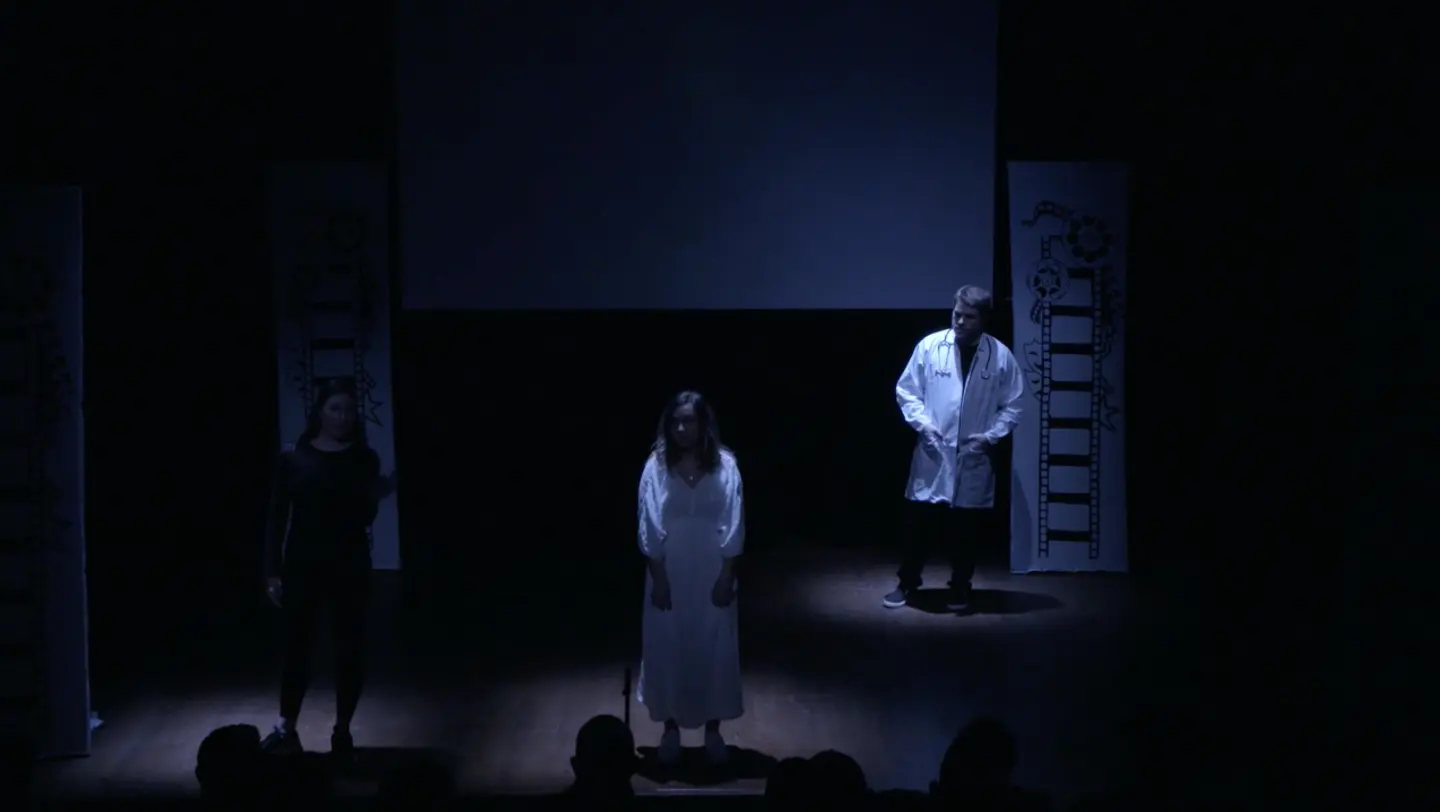 Performances - Core Module
Each year students will take part in two performance in a city centre venue. These performances take place in February and May. The February showcase consists of a number of original short plays and improvisation. The May show will be a full scale performance of a play.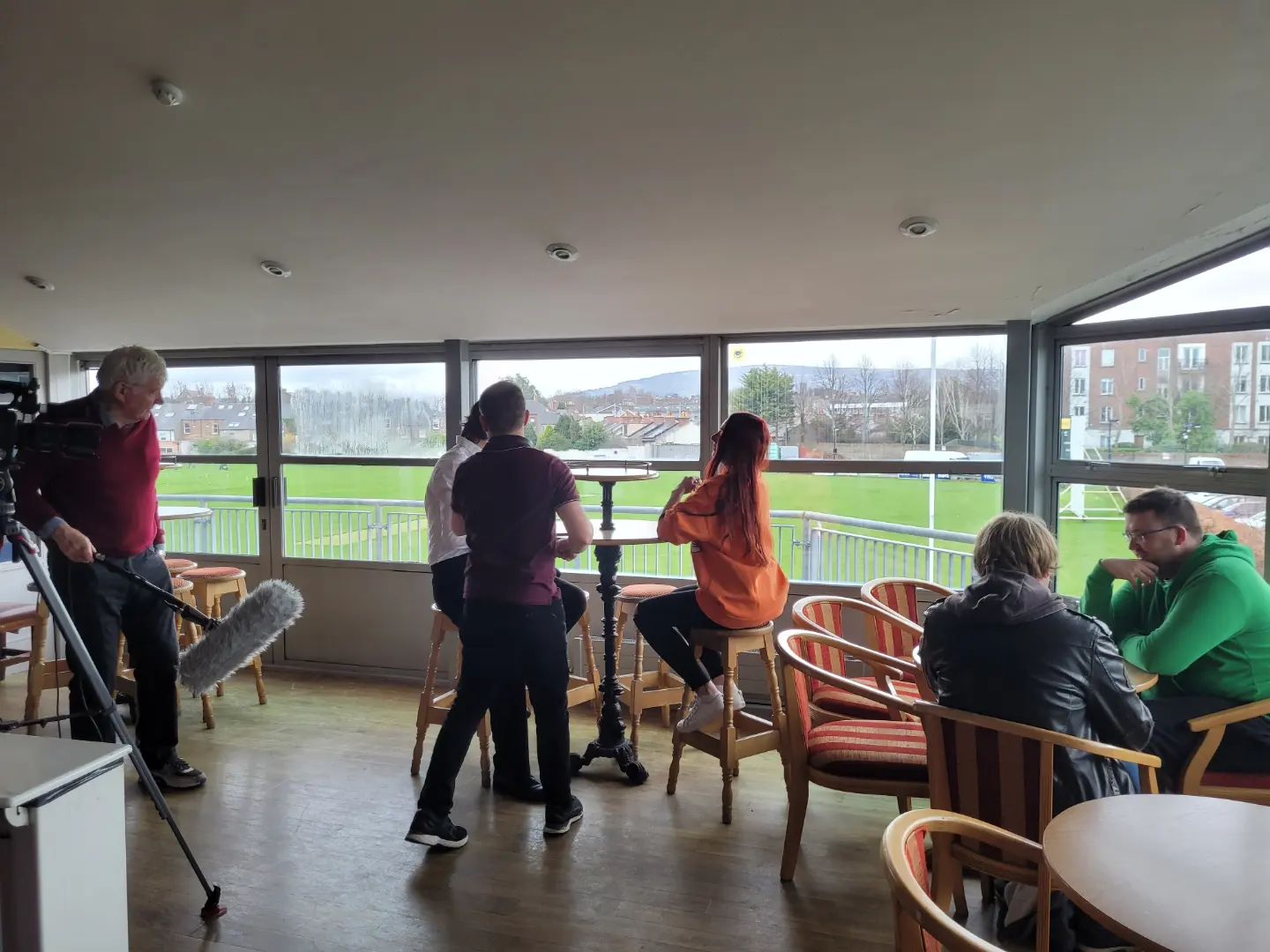 Acting to Camera - Core Module
This module covers a number of acting methods and styles primarily the Stanislavski system. The Stanislavski system is focused on the actor. Using your own experiences to put into your characters. This module will cover sense memory, emotional memory and the magic if. A highly effective method of acting that many actors from Robert Di Niro to Heath Ledger have trained in and used for decades.
The class will then be divided into pairs and will work on scenes from well known movies and tv series. These scenes will then be professional filmed and can be used for showreels.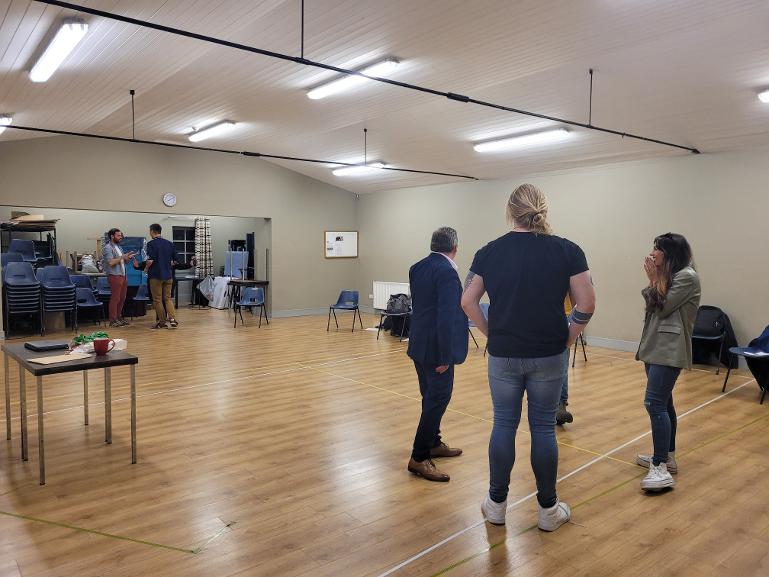 Improvisation - Core Module
Improvisation is a hugely important tool for an actor to learn. In live theatre anything can happen. Things can and often go wrong and actors need to be adaptable and flexible. Improvisation is completed in groups where the group is given a title and five minutes to prepare a short play based around the title or theme. It is a fun, creative, bonding part of the course.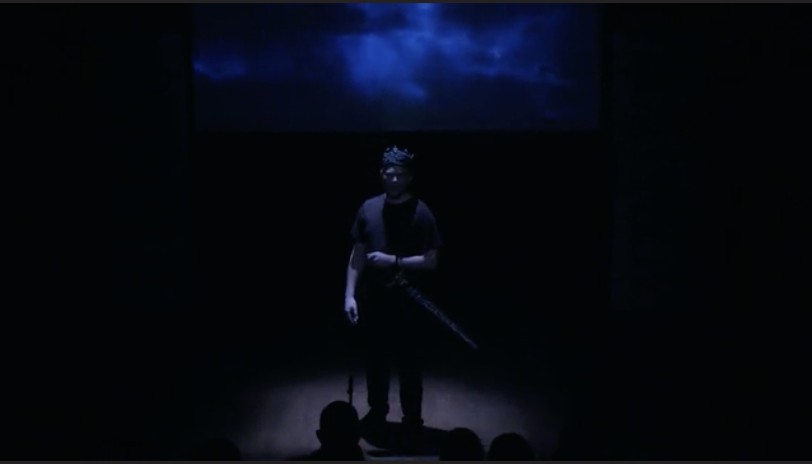 Industry Focus - Core Module
This part of the course prepares the student for life after the course. The main element is a audition workshop with a leading casting director. The students prepare a scene and the workshop runs like a casting session with feedback and the opportunity to ask any questions on cvs, casting, self taping etc.
Previous casting directors to give this workshop have included Sarah Jones from the Abbey Theatre and Karen Skully from Louise Kiely Casting.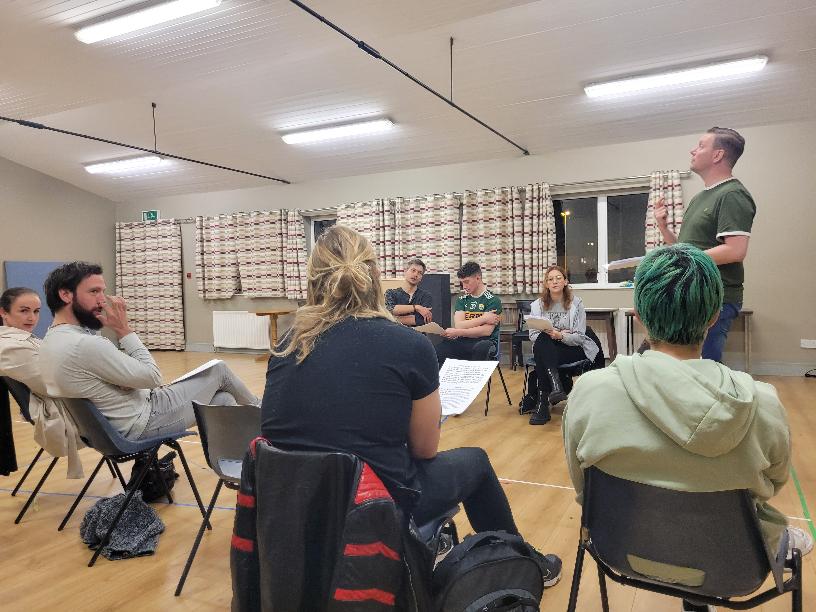 Accent Workshop
This workshop covers the RP British accent and the General American accent. These are the two most requested accents in the industry and it is essential to have in an actor's repertoire.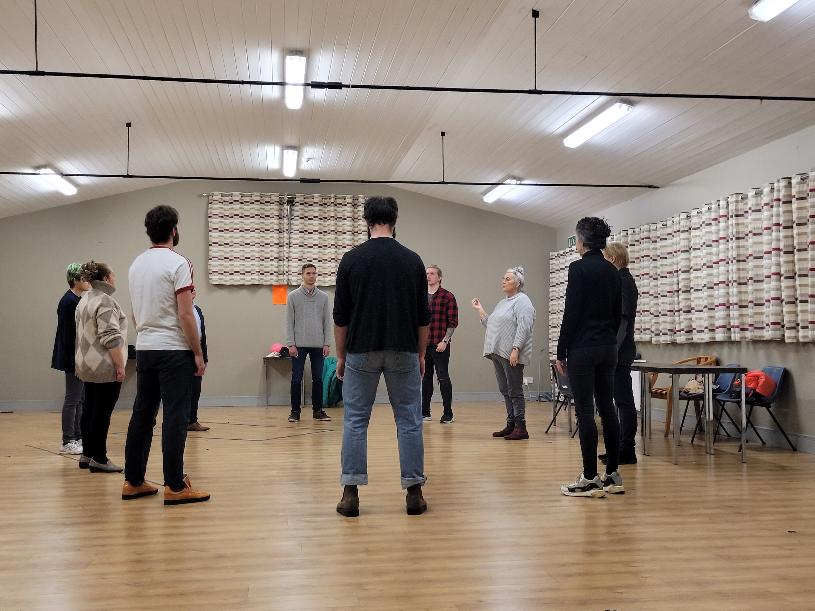 Chekhov Technique
The Chekhov technique is a completely imaginative approach to experiencing the truth of a moment. According to Chekhov the work of an actor is to create an inner event which is an actual experience occurring in real time within the actor. Elements covered includes;
Expansion, Contraction and Radiating; Archetypal Gersture.
Movement with qualities.
Imaginary Body.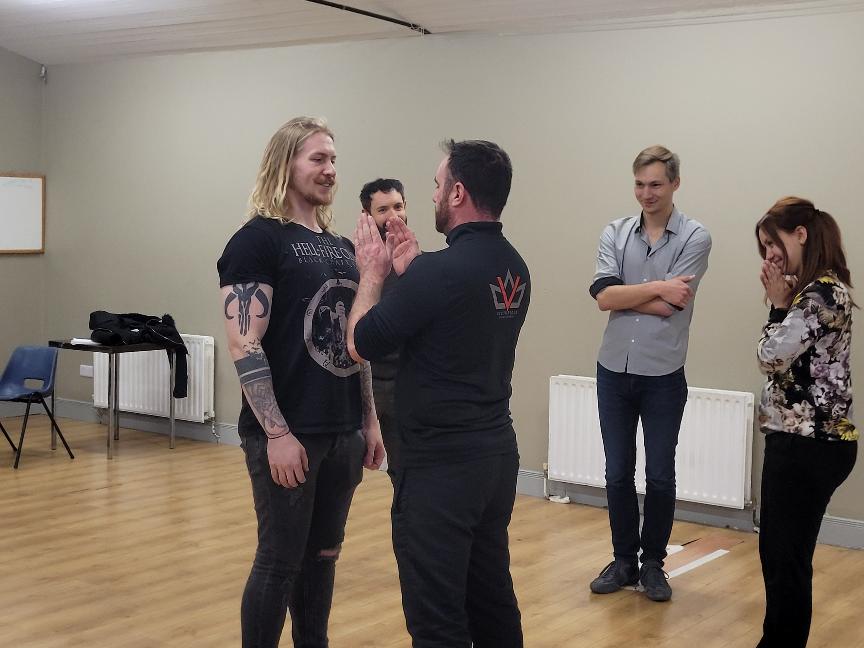 Stage Combat
This workshop includes all the basics with regards to fighting on stage; slaps, punches, hair dragging etc. A hugely fun, energetic and important workshop for actors. Most tv series casting will require some form of violence so it is hugely beneficial for students to learn in a safe and supportive environment.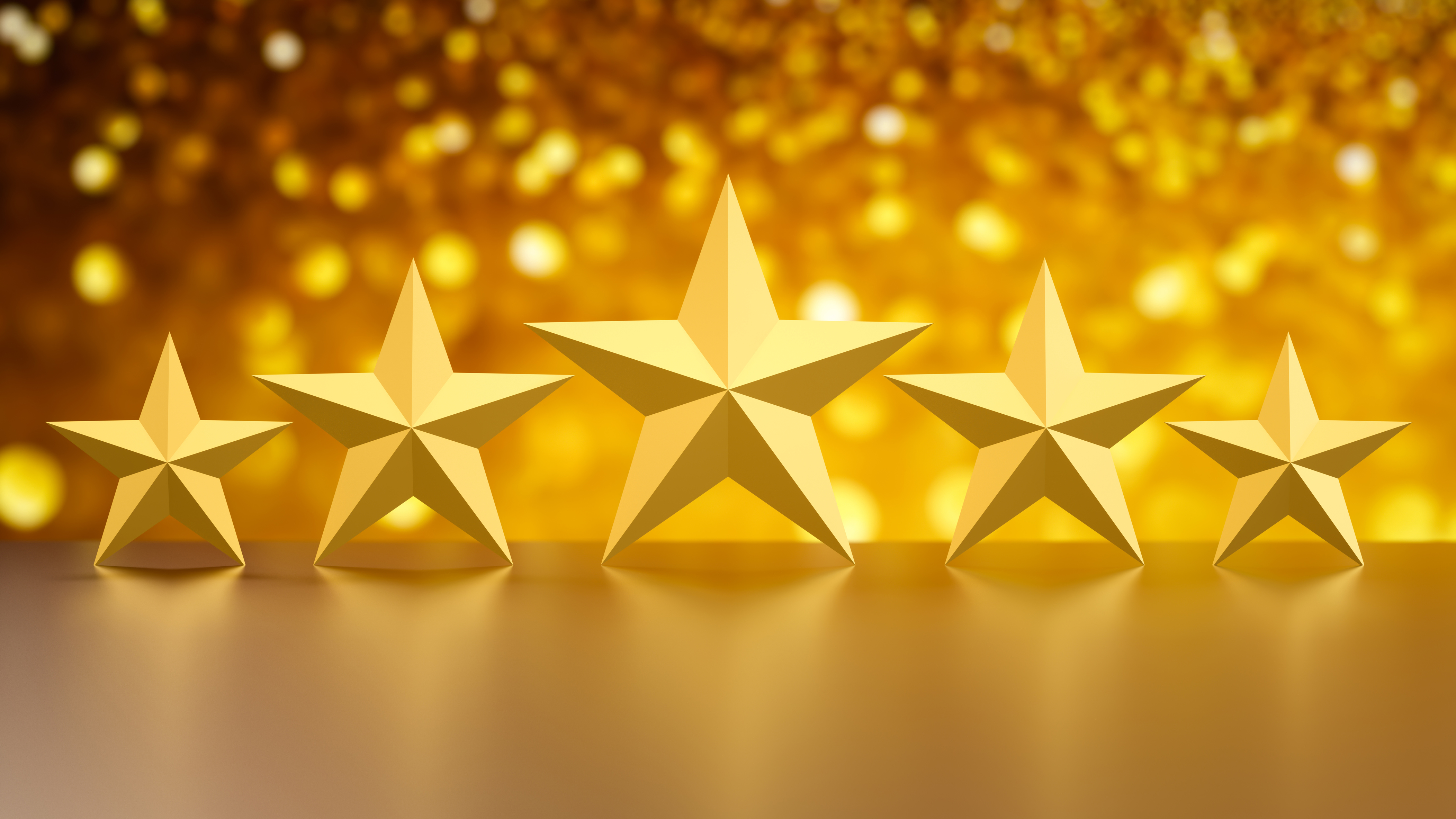 Reviews
I recently studied with Conor for my teaching diploma in speech and drama and couldn't recommend StageScreen enough. Conor is an excellent tutor and his relationship with the students, both adult and kids is exceptional.
Fintan Kelly (taken from google)
The course is amazing. Conor is a brilliant teacher. After each term, we presented a play in the theatre, which was great because we were able to put into practice everything we learned in front of the audience. I also obtained my Diploma in Speech and Drama through StageScreen Classes where Conor helped me with absolutely everything I needed to pass the audition. I highly recommend it.
Fernanda Mammana (taken from google)